Summer Youth Boatbuilding
We offer three levels of youth programming, serving kids 6 through 17.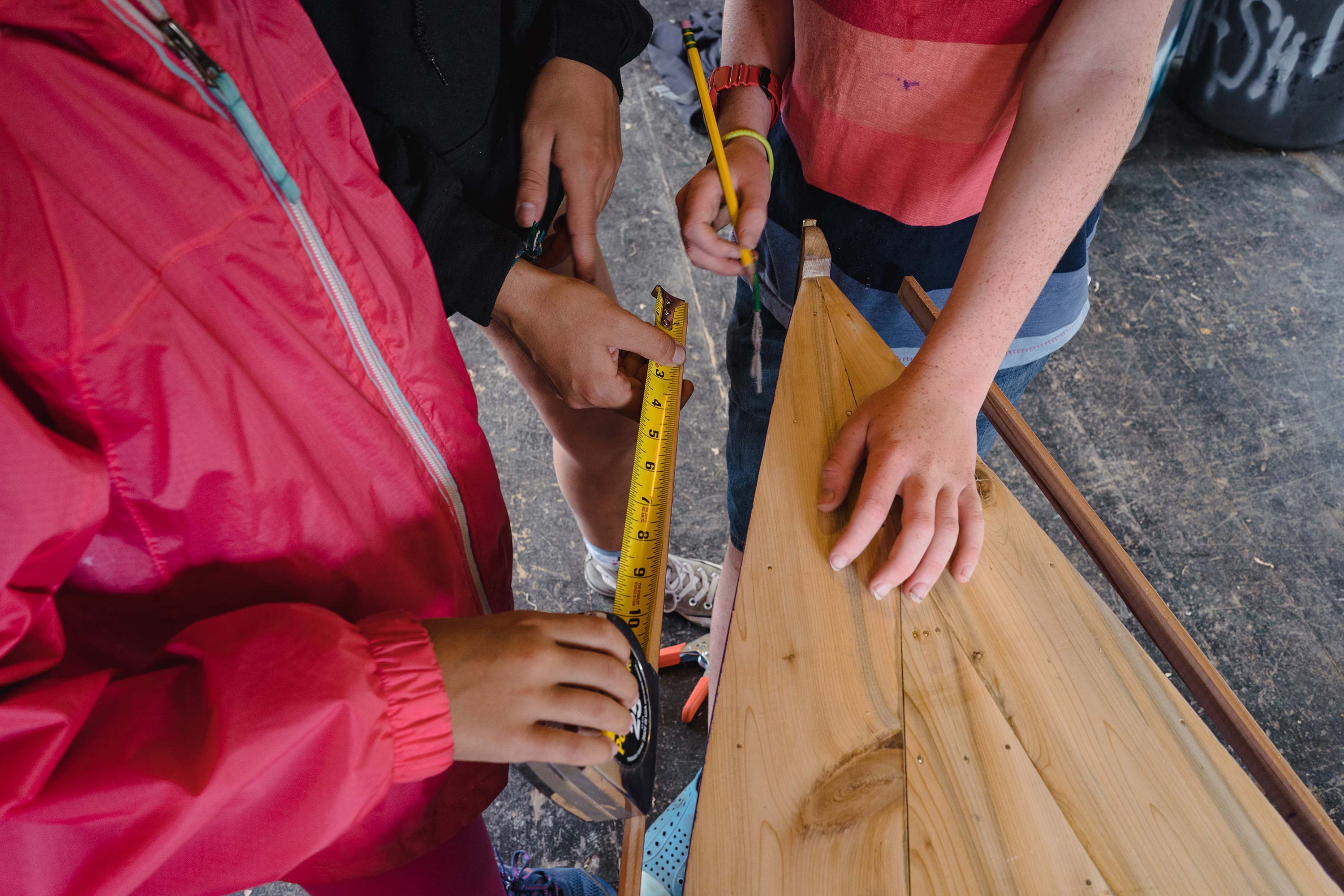 Each summer kids join together to build a full-size traditional wooden boat. Starting with reading the plans, to shaping the planks, all the way to painting the hull, the kids in our program participate in the entire boat building process, from start to finish!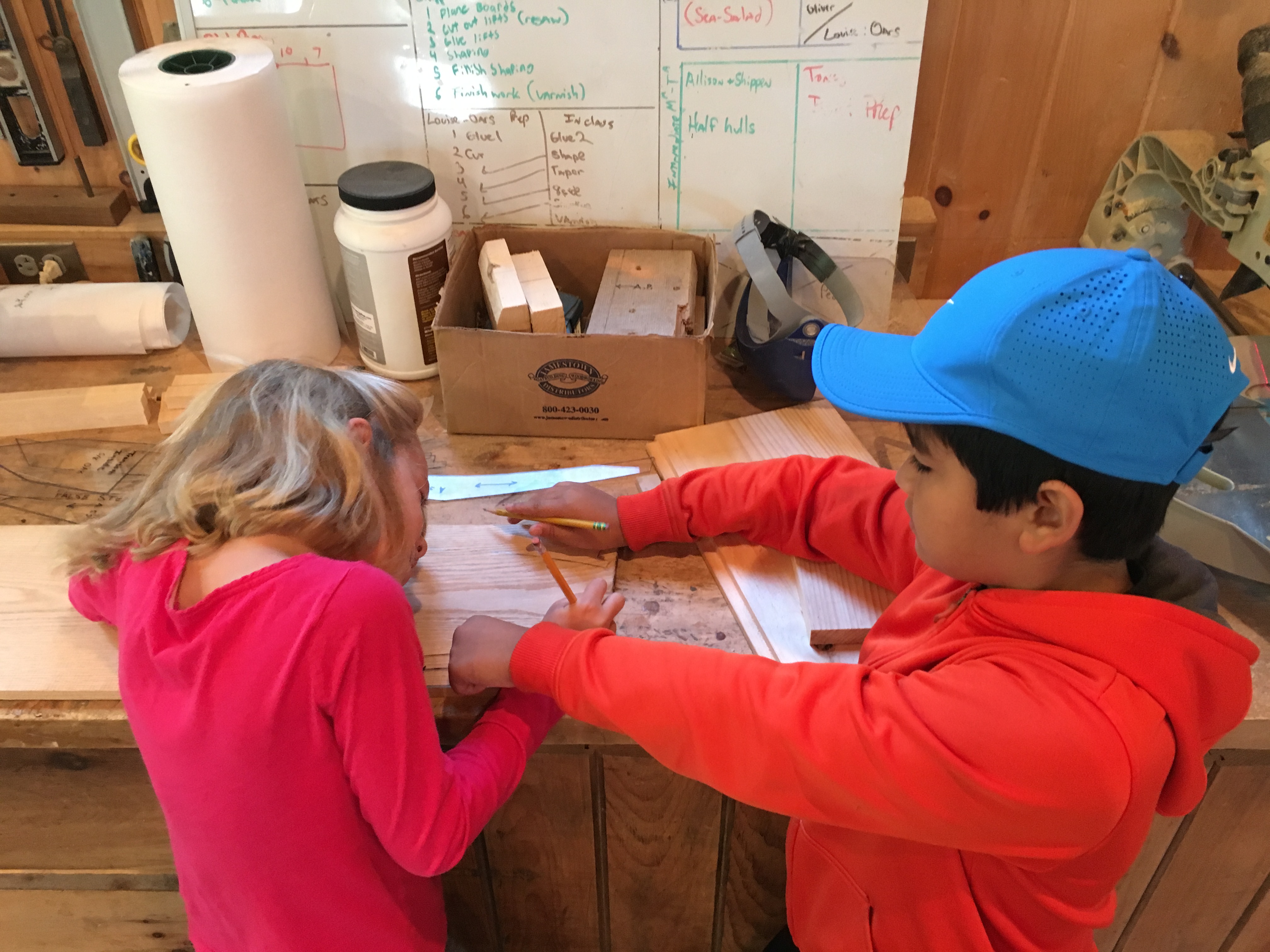 Youngers: ages 7-9
A typical day in the shop consists of the kids cycling through various hands-on boat building and activity stations, where a knowledgeable IB instructor guides them through the day's activities. The kids learn the fundamentals of tool use and techniques in a safe environment, which we maintain by keeping a small student to teacher ratio, usually 3:1. Students use traditional hand tools while learning skills like shaping planks, steam bending, riveting and oar-making.
Minimum age: Kids must be turning 7 during the current calendar year in order to join us in the shop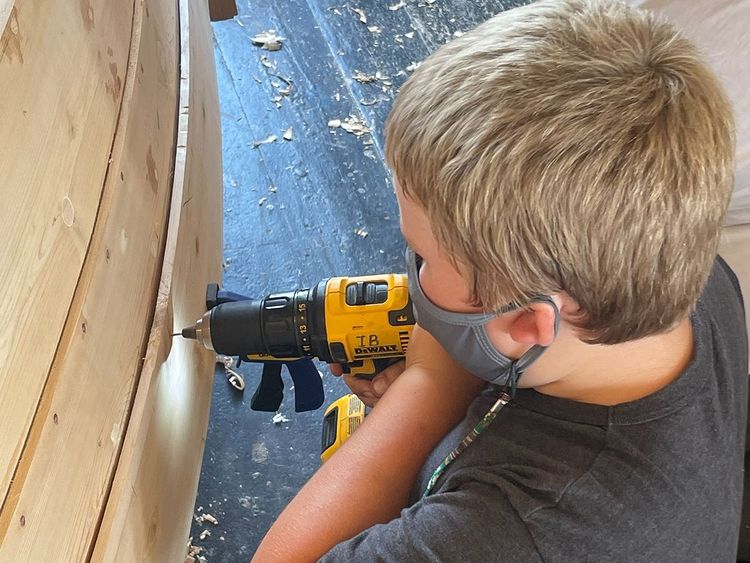 Middles: ages 9-11
For ages 9-11. Kids in the middles program learn more advanced skills as they work on the boat project. In this program, we spend half our time cycling through stations, similar to the structure of the youngers program, but while working on more challenging boat-related projects. The rest of our time is devoted to really developing tool knowledge and skills, including an introduction to safely using power tools.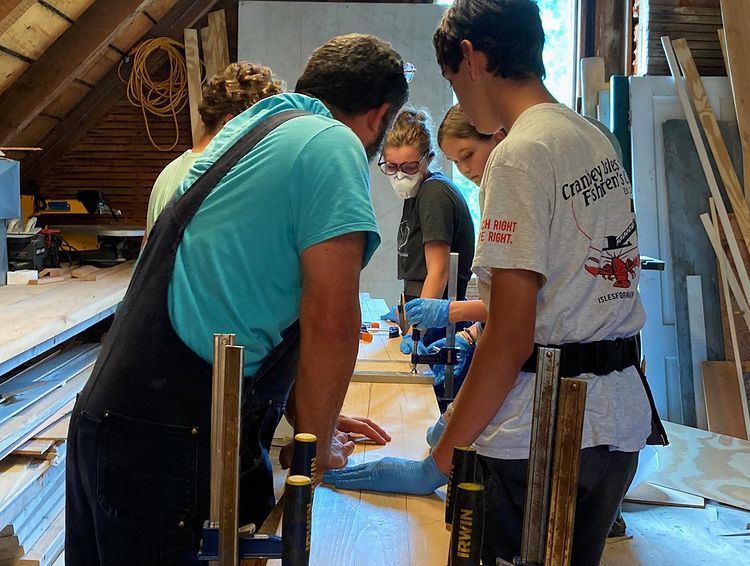 Olders: ages 12 and up
We proudly offer an advanced woodworking program for kids 12 and up. Going beyond the introductory skills learned in our youth programs, the kids in our olders program delve more deeply into the world of boatbuilding as they tackle complicated and challenging projects from start to finish. Olders will learn advanced woodworking techniques, gain skills in the use of traditional hand tools, modern tools and power tools as they explore both traditional and modern boatbuilding techniques.